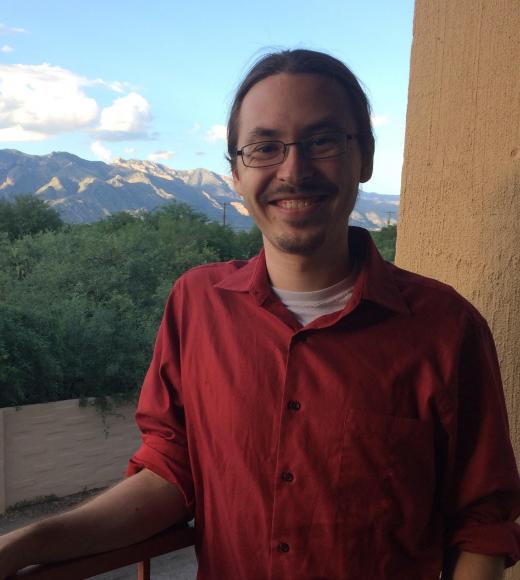 Position Title

Graduate Student in German

Associate Instructor in German
Bio
Nicholas grew up in Tampa, Florida and received his BA in German studies and MA in Applied Linguistics from the University of South Florida in 2014 and 2016 respectively. Due to his love of languages, as an undergraduate student at USF, he has taken courses in a number of languages at the university level, including intermediate Japanese and intermediate French. After moving to Tucson, he received his MA in German Literature from the University of Arizona in 2019.
Before joining UC Davis to pursue his PhD, he taught undergraduate courses in German, linguistics, English as a Second Language, and German Literature for the University of South Florida, University of Arizona, Arizona State University and Pima Community College in Tucson, AZ. During graduate work at USF, he acted as a Graduate Program Assistant for the USF in Düsseldorf study abroad program in 2015 as well as a faculty member to travel to Japan through the Kakehashi Project in the summer of 2014, which was sponsored by the Japanese government. While at the University of Arizona, he attended several conferences presenting research on medieval treaties regarding witchcraft.
Currently, though other research areas are sure to come, he is interested a number of fields in Germanistik including: medieval studies, literary theory, contemporary literature dealing with horror and the occult, and linguistics; both applied and theoretical.
Education and Degree(s):
B.A. German Studies, University of South Florida
M.A.  Applied Linguistics, University of South Florida
M.A.  German Studies, University of Arizona
Research Interest(s):
Literary history, Literary theory, the Occult, horror, Medieval studies, Theoretical linguistics, Applied linguistics