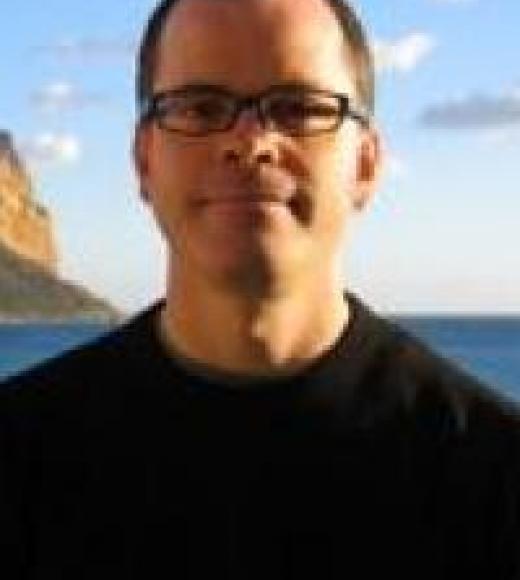 Position Title

Associate Professor of French
Bio
Education and Degree(s):
M.A., Ph.D., University of California, Berkeley
BA, Columbia University
Research Interest(s):
Twentieth century French studies
Philosophy and Critical Theory
Film (especially postwar French film)
Course(s) Taught:
FRE 209A, Twentieth Century Prose: Disintegration (Proust, Artaud, Blanchot, Duras, Beckett, Modiano))
FRE 122, French Cinema: 1959 plus ou moins (New Wave Period)
Profile:
Jeff Fort's research and teaching interests include twentieth century French studies; film studies; critical theory, including modern German philosophy from Kant to Heidegger; twentieth century French thought. Much of his research has focused on the work of Maurice Blanchot, as well as on German authors such as Kafka and Nietzsche. He has done extensive work as a translator. His translations include: Maurice Blanchot, Aminadab; Jean Genet, The Declared Enemy; Jean-Luc Nancy, The Ground of the Image and Banality of Heidegger; Philippe Lacoue-Labarthe, Heidegger and the Politics of Poetry and Poetics of History; Jacques Roubaud, The Loop, and Jacques Derrida, Copy, Archive, Signature: A Conversation on Photography. He has published a book with Fordham University Press entitled TheImperative to Write: Destitutions of the Sublime in Kafka, Blanchot, and Beckett (2014). His current research project has the working title Effacements: Blanchot, the Deathly Image, and the Cinema of Disfiguration.
Selected Publications:
Book:
The Imperative to Write: Destitutions of the Sublime in Kafka, Blanchot, and Beckett. Fordham University Press, 2014.
Recent articles:
"Paris Centrifuge: Cléo de 5 à 7 in Black and White, or: the Masks of Colonialism." Forthcoming. Special issue of Telos.
"Rumors of the Outside: Blanchot's Murmurs and the Indistinction of Literature." Angelaki, vol. 23, no. 3, 2018. Special issue: "Sounds of Disaster: Sonic Encounters with Blanchot," ed. Adam Potts, pp 158-177.
"The Look of Nothingness: Blanchot and the Image." In Understanding Blanchot, Understanding Modernism, ed. Christopher Langlois ("Understanding Philosophy, Understanding Modernism" series). Bloomsbury Press, 2018.
Recent translations:
Philippe Lacoue-Labarthe, Poétique de l'histoire, published as Poetics of History: Rousseau and the Theater of Originary Mimesis, Fordham University Press, 2019.
Jean-Luc Nancy, Banalité de Heidegger (on anti-Semitism in Heidegger's Black Notebooks), published as Banality of Heidegger, Fordham University Press, 2017.
Current Projects:
Effacements: Blanchot, the Deathly Image, and the Cinema of Disfiguration (working title).
Beginning with Maurice Blanchot's writings on the image, and including some of his fictional works that feature specific deathly images (that is, images that emblematize death, such as the death mask, or the corpse itself...), the study seeks to link Blanchot's thought and fiction with cinema, partly by way of André Bazin, whose discussion of film's "realism" include images similar to those found in Blanchot (including a death mask). Branching out from there, the study also examines writers and filmmakers such as Roland Barthes, Robert Bresson, Chris Marker, Alain Resnais, and Agnès Varda. The presence of African masks and statues in the work of these latter three filmmakers further opens an investigation into the occluded, and at times officially censored, relationship between postwar French cinema and the dying French empire.