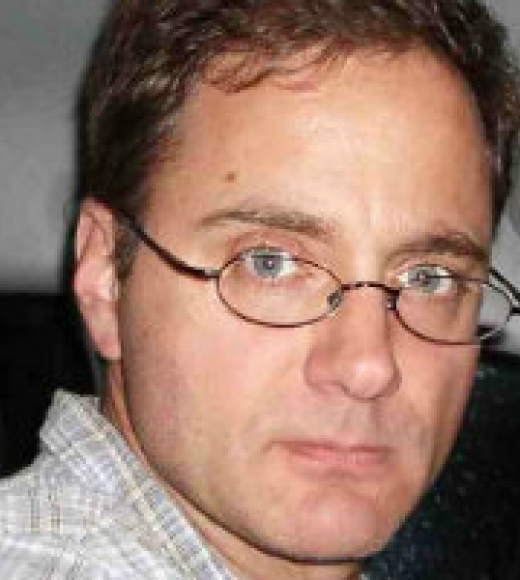 Bio
Edward R. Dickinson
EDUCATION
Ph.D., History UC Berkeley, 1991
M.A., History, Columbia University, 1985
B.A., History, UC Santa Cruz, 1984
Edward Ross Dickinson received his bachelor's degree from UC Santa Cruz in 1984, his MA from Columbia University in 1985, and his Ph.D. from UC Berkeley in 1991. From 1991 to 2000 he taught at Victoria University in Wellington, New Zealand; from 2002 to 2007 he taught at the University of Cincinnati, Ohio; he came to UC Davis in 2007. Professor Dickinson teaches and publishes in European and world history.
Professor Dickinson's dissertation and early publications investigated the history of social policy – the history of the German child welfare system, welfare policy in New Zealand, the political dynamics of modern social policy, reformatory education, vocational education, and social reform movements more broadly. He moved on from there to study the history of sexuality in late nineteenth and early twentieth-century Central Europe, publishing articles on feminism and sexual morality, sexual radicalism, conservative Christian men's morality organizations, the comparative policing of sex crimes (in Germany, France, Italy, Britain, and Massachusetts), and a book on the social roots and political dynamics of the broader debate about sexuality in Germany (including struggles over sexual morality, public decency, population policy, venereal disease, homosexuality, etc.). His book on modern dance in Europe and the wider world between 1900 and 1935--focusing on the politics, business, and culture of modern dance and its reception in European societies and beyond--appeared in 2017.  His book-length interpretive essay on the history of the world in the long twentieth century (1850 to the present) was published early in 2018; it proposes an interpretive framework for understanding the past 150 years of world history.
      There is a podcast interview with the author on the New Books Network here:
       http://newbooksnetwork.com/edward-ross-dickinson-dancing-in-the-blood-cambridge-up-2017/
       Another podcast interview on the book, with the director of the UC Davis Humanities Institute, can be found here:
       http://dhi.ucdavis.edu/programs/book-chats
Dickinson, E. R (2016). "Complexity, contingency, and coherence in the history of sexuality in Germany," Central European History 49: 93-116
Dickinson, E. R. (2014), Sex, Freedom and Power in Imperial Germany, 1880-1914, Cambridge University Press, pp v-xii, 1-340

                                                                                                                                                                  
      There is a podcast interview with the author on the New Books Network here:
      http://newbooksnetwork.com/edward-ross-dickinson-sex-freedom-and-power-in-imperial-germany-1880-1914-cambridge-up-2014-4/                                                                                                                                                                                                       
      A short piece making a point central to Sex, Freedom, and Power can be found here:          
     http://notchesblog.com/author/edward-ross-dickinson/
Professor Dickinson teaches History 146A and 146B on Europe in the 20th century; History 10C, on the world in the 19th and 20thcenturies; and graduate and undergraduate seminars on modern Europe, the comparative history of empires, and the history of terrorism in Europe, 1870-1980.
German Academic Exchange Service/German Studies Association biennial Prize for best historical article in German Studies Review, 2012
German Academic Exchange Service/German Studies Association Bi-Annual Prize for best historical article in German Studies Review, 2004