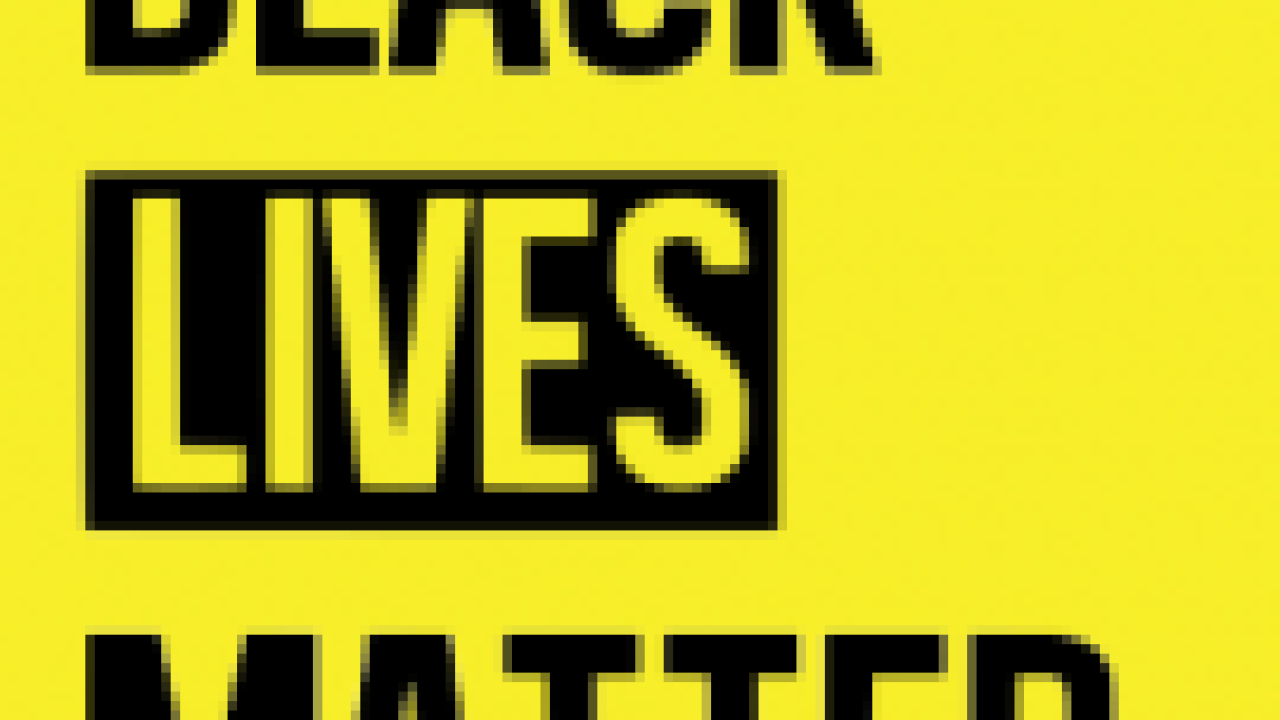 We, the faculty and students of the Department of German & Russian, were shocked and saddened by the recent occurrences of racially motivated violence and murder. As students of German history and culture, we are acutely aware of the devastating effects of an ideology of white supremacy and of the German participation in the slave trade and exploitative colonialism. In light of Germany's National Socialist and colonial past and its horrendous history of antisemitism and genocide, including the Herero and Nama genocide, German scholars have a responsibility to speak out and condemn racism and racist violence and injustice in all its manifold forms. We wish to express our solidarity with the peaceful antiracist protest movements in the US and around the globe and to affirm our commitment to inclusivity and diversity. The study of the Third Reich teaches us, in the words of John Stuart Mill, that "bad men need nothing more to compass their ends, than that good men should look on and do nothing." Our department – both its faculty and its students --- has been and will continue to be committed to critical, activist engagement in the classroom and the street.
To anyone interested in the BLM movement in Europe, we recommend the CES webinar "Do Black Lives Matter in Europe"
https://councilforeuropeanstudies.org/conferences/past-webinars/
https://www.blacklivesmatterberlin.de/
For those who would like more information about race in German history, we recommend;
Black Central Europe https://blackcentraleurope.com/who-we-are/
The so-called "human zoo" archive with information about exhibitions of Africans and Pacific Islanders as human animals around 1900: https://humanzoos.net/
the ARD-arte documentary "Die Wilden in den Menschenzoos" (2017): https://m.youtube.com/watch?v=iZmPBljTjng
To our undergraduates who wish to educate themselves about racism and antiracist movements in Germany, we recommend the following texts:
Tupoka Ogette: exit Racism. rassismuskritisch denken lernen (2017)
Noah Sow: deutschland schwarz weiss (2008 / 2018)
Wulf Hund: Wie die Deutschen weiss wurden. Kleine (Heimat)Geschichte des Rassismus. (2017)
Publications of our faculty on related topics include (in alphabetical order):
Jaimey Fisher, "Home-Movies, Film-Diaries, And Mass Bodies: Péter Forgács's Free Fall (1996) Into The Holocaust," in eds. David Bathrick, Brad Prager, and Michael Richardson, Visualizing the Holocaust: Documents, Aesthetics, and Memory (Camden House, 2008) 239-260.
Jaimey Fisher, Treme (Wayne State University Press, 2019), esp. Chapter "Networked Narrative and New Orleans's Criminal Justice System"
Elisabeth Krimmer, German Life Writing and the Holocaust: Gender and Complicity in the Second World War (Cambridge: Cambridge University Press, 2018).
Elisabeth Krimmer, "Cropped Vision: Photography and Complicity in Women's World War Two Memoirs." Visualizing War: The Power of Emotions in Politics. Eds. Kathrin Maurer and Anders Engberg-Pedersen. New York: Routledge, 2017.
Elisabeth Krimmer, "Jewish Ears and Aryan Dirndls: National Socialist Racial Ideology and Jewish Identity." Sentient Performativities of Embodiment: Thinking alongside the Human. Eds. Lynette Hunter, Elisabeth Krimmer, Peter Lichtenfels. New York: Lexington Books, 2016. 249-268.
Sven-Erik Rose, "A Poetics of Genocide: The Jewish Dead Confront the Germans in Itzhak Katzenelson's Warsaw Ghetto Poem 'Vey dir,'" Nexus: Essays in German-Jewish Studies (forthcoming)
Sven-Erik Rose, "Piotr Rawicz's Le Sang du ciel, Heidegger, and the Holocaust as Ontological Experience." Comparative Literature 70:2 (June 2018): 194-217
Sven-Erik Rose, "Writing Hunger in a Modernist Key in the Warsaw Ghetto: Leyb Goldin's 'Chronicle of a Single Day.'" Jewish Social Studies: History, Culture, Society 23:1 (Fall 2017): 29-63
Sven-Erik Rose, "Oskar Rosenfeld, the Lodz Ghetto, and the Chronotope of Hunger." In The Aesthetics and Politics of Global Hunger. Ed. Manisha Basu and Anastasia Ulanowicz. New York: Palgrave Macmillan, 2017, 27-56
Sven-Erik Rose, "The Oyneg Shabes Archive and the Cold War: The Case of Yehoshue Perle's Khurbn Varshe," New German Critique 112/ 38:1 (Winter 2011): 181-215
Sven-Erik Rose, Remembering Dora Bruder: Patrick Modiano's Surrealist Encounter with the Postmemorial Archive," Postmodern Culture 18: 2 (January 2008), np
Sven-Erik Rose, "Mathieu Kassovitz's La Haine and the Ambivalence of French-Jewish Identity," French Studies LXI, no. 4 (October 2007): 476-491
Chunjie Zhang, Transculturality and German Discourse in the Age of European Colonialism. Evanston: Northwestern University Press, 2017.
Chunjie Zhang, "Remembering Colonialism and Encountering Refugees: Decolonization in Jenny Erpenbeck's Go, Went, Gone." European Review 2020
For additional reading, we recommend:
https://www.nytimes.com/2019/05/29/books/review/antiracist-reading-list-ibram-x-kendi.html
Here are some links to insightful coverage of the reverberations of the American BLM protests in Russia:
https://meduza.io/en/episodes/2020/06/06/russian-lives-matter-how-america-s-new-civil-rights-movement-reverberates-in-russia
https://meduza.io/en/feature/2020/06/03/blm-a-la-russe
And some historical context on anti-racism in the Soviet Union:
https://www.themoscowtimes.com/2020/06/15/despite-its-complicated-history-soviet-antiracism-was-ahead-of-the-historical-curve-a70569
And our student-run Russian Cultural Association issued a thoughtful statement:
https://www.facebook.com/RCAUCD/photos/pcb.3232403533478957/3232402426812401